How Hay Inc. started
With the markedly reduced number of young people entering and staying in agriculture, not to mention the dwindling number of properties training jackaroos/jillaroos throughout eastern Australia, a group of concerned "bushies" around Hay have made a move to counteract this worrying trend. They recognise the younger generation now have limited opportunities (and properties) to gain the basic hands-on training and bush skills to make them employable. This situation also impacts negatively on agriculturally dependent communities and townships like Hay. We are a volunteer committee which consists of enthusiastic Hay District community members who are focused on providing a unique and sustainable "on farm" set of skills" in a "hands on" practical method of training. Hay Inc offers an effective comprehensive and highly cost effective training program.

Committee members and volunteers involved in Hay Inc include Chris Bowman Chairperson, Sandra Ireson Secretary/Treasurer, Sandy Symons Vice Chairperson, Janine Bryant, Richard Cannon, Markeeta Gibson, Rob Gibson, Roley DeSailly, Duncan Fraser Dan Korff, Matt Ireson, Keith Bolitho, Les Lewis, Noel Corliss, Geoff McDougal, Tom Porter, Luke and Gemma Hull, Ed McFarland.

Scott Dixon TA Field Representative Stuart Hodgson AWI representative Estelle Cooper and Natalie O'Leary TOCAL representatives

Chris Bowman, Chairman Hay Inc
Chris is an independent, professional sheep classer and merino breeding specialist. Over the last nine years he has built up a classing run of 190,000 stud and commercial flock sheep throughout Australia and New Zealand. His also advises clients on sheep breeding, management and marketing programmes; identifying top performing sires, sourcing genetics and ram selection. Prior to this, Chris was the General Manager and Studmaster of one of Australia's most influential merino parent studs, Uardry, for 18 years. Under his leadership the stud won six Riverina Ram of the Year awards; achieved the top price at the Dubbo National Ram Sales five times and won countless major championships throughout the eastern states. During this time many young people, who are now at the forefront of the merino industry, were mentored and trained by Chris. They received training in all areas of stockmanship, animal husbandry, station management and maintenance to equip them with the skills to run a successful business. Chris' ongoing commitment to Hay Inc demonstrates his passion for mentoring and training young people in agriculture, and a firm belief they are our great asset.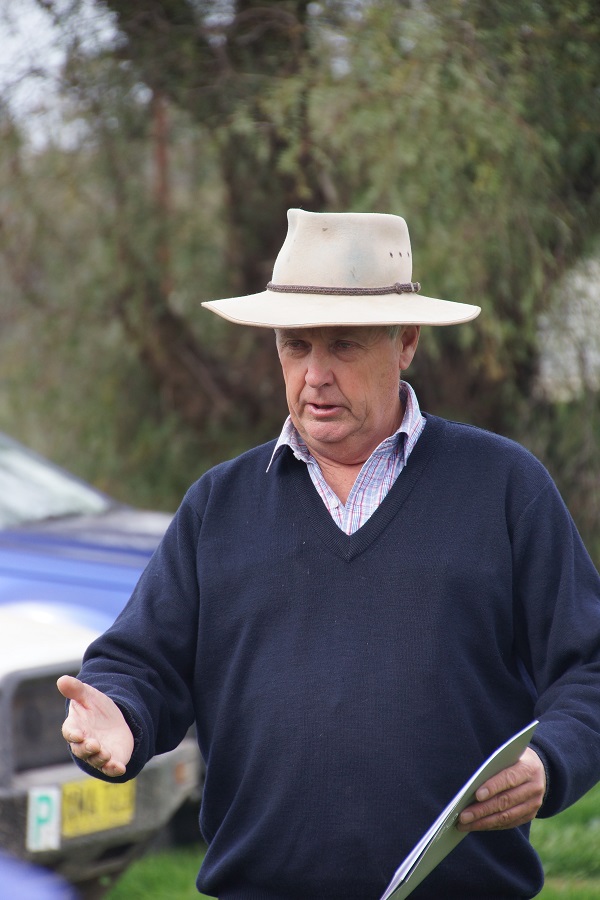 Duncan Fraser AM
Owner/Manager of pastoral and irrigation property producing wool and sheepmeat plus in the past, rice, corn, canola and wheat. The property is 45 kms south west of Hay NSW. He is married to Louise with two children. Duncan is a passionate advocate and a dedicated member of the agricultural community, with over 20 years experience with various state, federal and commodity agri-political organisations. A former National Farmers' Federation president, in 2015 Duncan was made a Member of the Division (AM) in the Order or Australia for his significant service to primary industry, to professional associations, and to education and training. Duncan holds a B. Ag Ec (1977) from UNE and is Fellow of the Australian Rural Leadership Program which he completed in 1999. Currently Duncan is Chair of the Sheep Industry CRC and also the Implementation Steering Committee of the National Wild Dog Action Plan, he is on the Board of Skills Service Organisation, Skills Impact and is a member of the TOCAL college advisory council.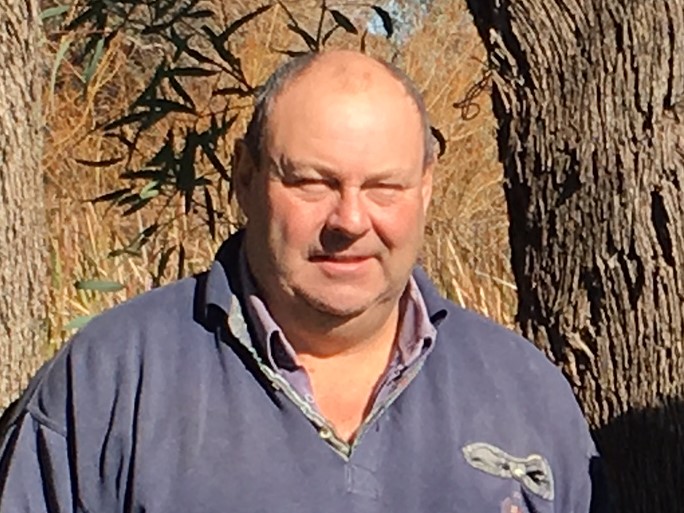 Mrs Markeeta GIBSON - BSC, LLB, Grad Dip Legal Practice, GAICD
Mrs. Gibson owns a law firm and operates a large-scale grazing and irrigation enterprise at Hay in NSW with her husband and two children. Mrs Gibson is currently a NSW practising Solicitor, Board Member of the NSW Rural Assistance Authority and Chair of its Audit & Risk Committee. She previously held positions as Chair of MI Holdings Pty Limited, a Non-Executive Director of Murrumbidgee Irrigation Ltd and a member of its Audit Committee.  She is a graduate member of the Australian Institute of Company Directors and has extensive experience with rural succession planning, rural, commercial and residential property transfers, as well as trading water entitlements and water allocations.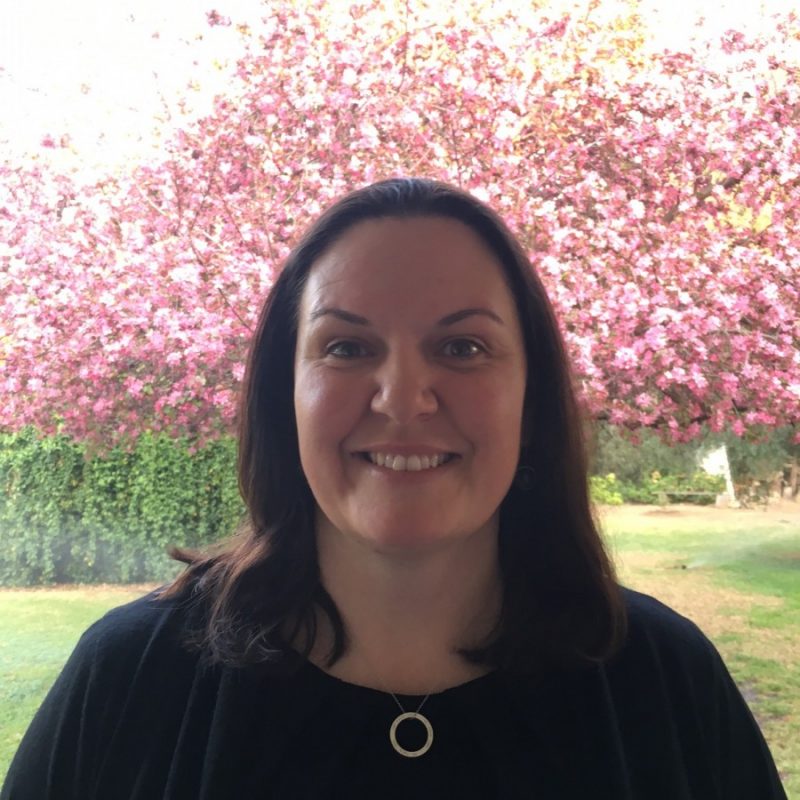 Mr Robert Gibson
Mr. Gibson owns and operates a large-scale grazing and irrigation enterprise to the North Hay in NSW covering an area of 70000 acres with his wife and two children. Robert brings 30 years of livestock and farming experience to Hay Inc and was trained through the "jackaroo system" on farms in Queensland and a sheep stud near Coleambally. Robert is passionate about wool and regularly takes Hay Inc participants and graduates on farm to extend and consolidate their learning whilst being mentored. Robert is also a qualified and experienced wool classer.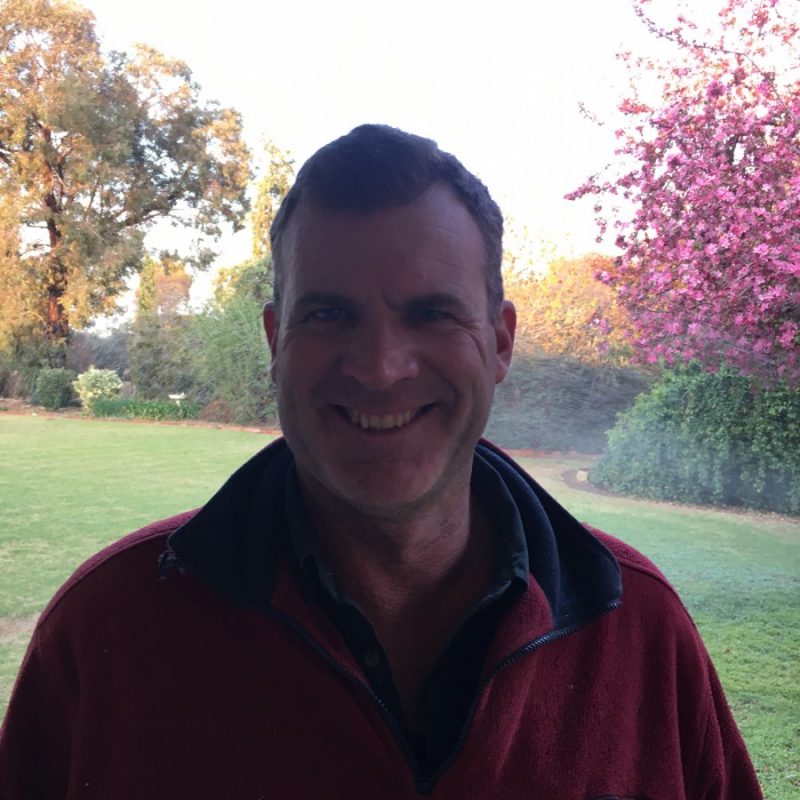 Sandra Ireson
Sandra owns and operates a beef cattle and sheep enterprise near Booligal on the lower Lachlan River North of Hay, with her husband and three teenage children. Growing up on a Merino sheep property on the Monaro, Sandra studied Agriculture at University of Western Sydney before working in the veterinary and agricultural animal health industry in sales and marketing. Sandra recently was awarded 2017 NSW/ACT Agrifutures Rural Women's Award Winner where she will build on the success of the Hay Inc. Rural Education Program by developing Engage AG an adaptable model of the program, to promote the initiative to other rural communities, creating opportunities for careers in agriculture. She has been a major driver of community events in the Hay region combining agriculture, tourism and education – with one of her successes being instigating and coordinating the Booligal Sheep Races now in its 20 th year. Sandra is also passionate about creating leadership and networking opportunities for women. She is involved with the National Rural Women's Coalition as a member of the NRWC Communication Reference Group.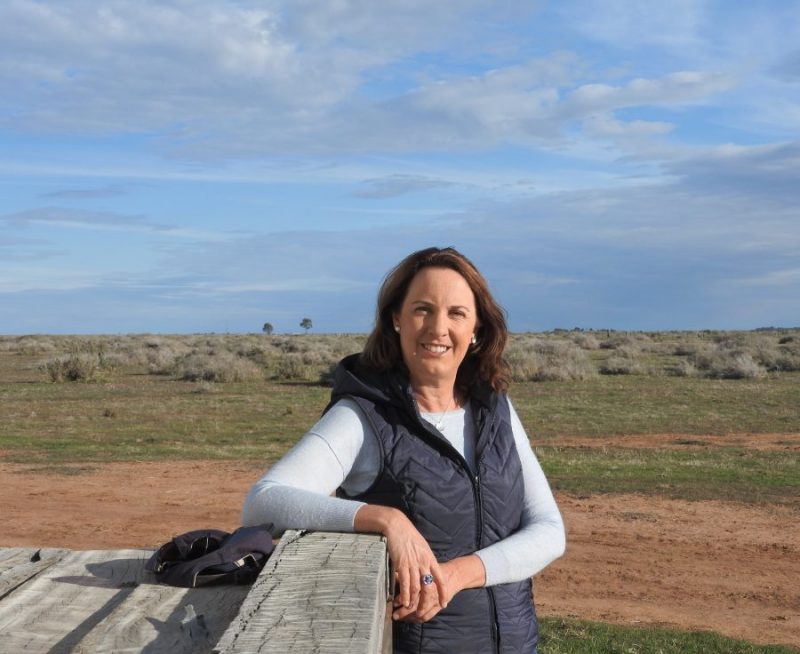 Matt Ireson
Matt owns and operates a predominately beef cattle and sheep enterprise near Booligal on the Lower Lachlan River North of Hay, with his wife and three teenage children. He is a 5 th generation farmer in the district. He studied agriculture at Wagga Agricultural College (now CSU) before working in the USA on an agricultural exchange and then as an agronomist at the Department of Agriculture in Deniliquin before returning to the Booligal district. He has been involved in the local community as Rugby player and coach, Junior Rugby League Coach, and Active after schools sport coach. Along with many positions on local community groups including President of the Booligal School P & C and Booligal Sheep Races.